BIKKURA PON PRIZES
Exclusively at Kura Revolving Sushi Bar restaurants, the PAC-MAN™ x Kura Sushi Bikkura Pon prize collection includes rubber keychains, cable protectors and acrylic stickers.
Kura Revolving Sushi Bar guests receive a randomized PAC-MAN™ x Kura Sushi Bikkura Pon prize for every 15 sushi plates.
This prize collection is also available for individual purchase in-store and online at order.kurasushi.com. Prizes may differ by location and are available while supplies last.
---
Rubber Keychains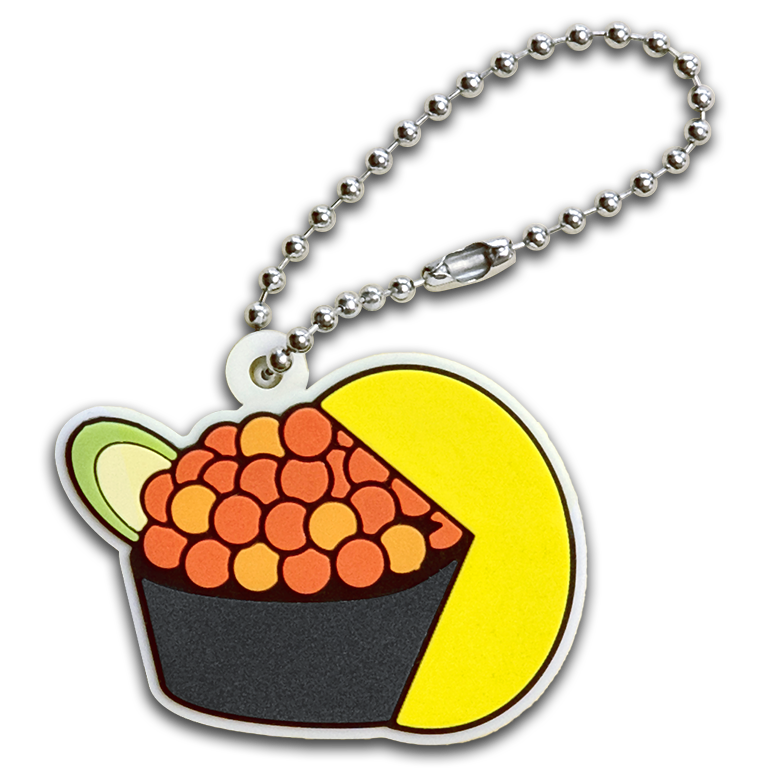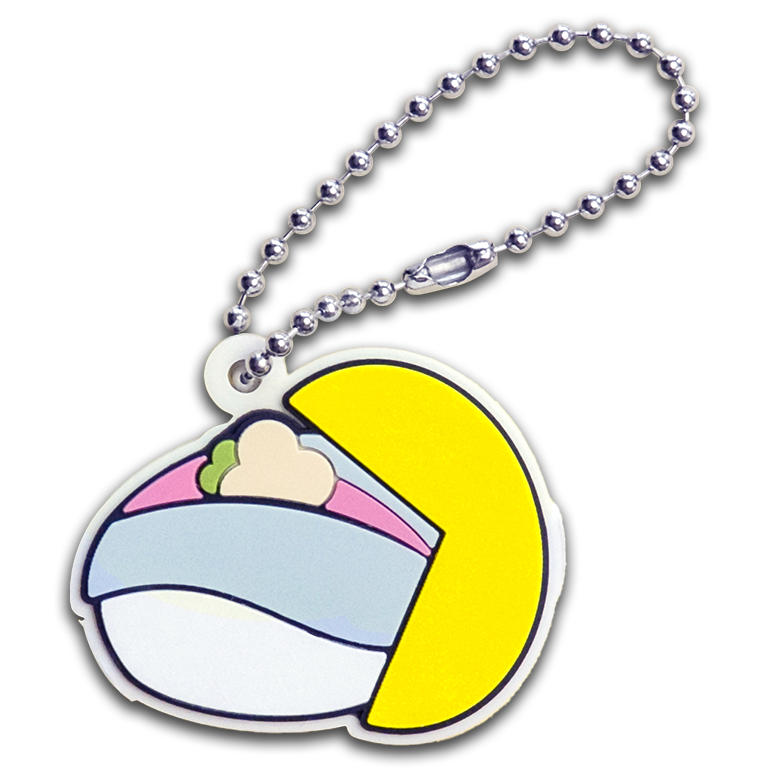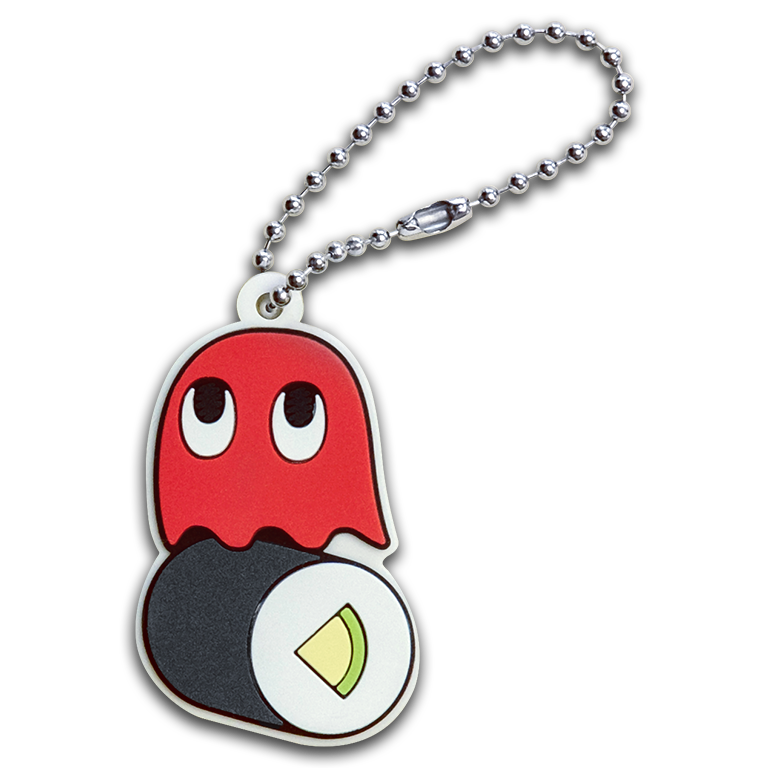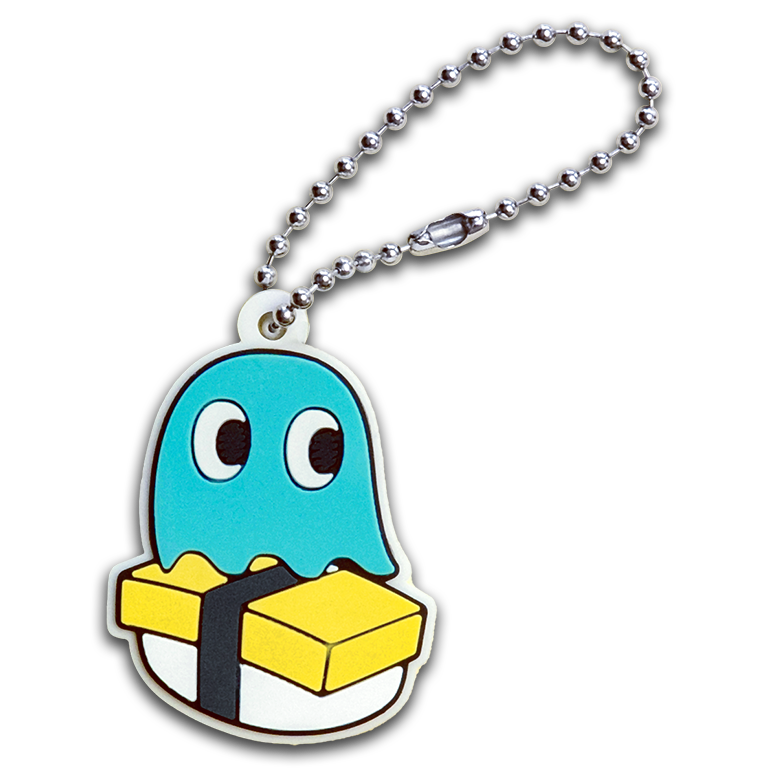 ---
Cable Protectors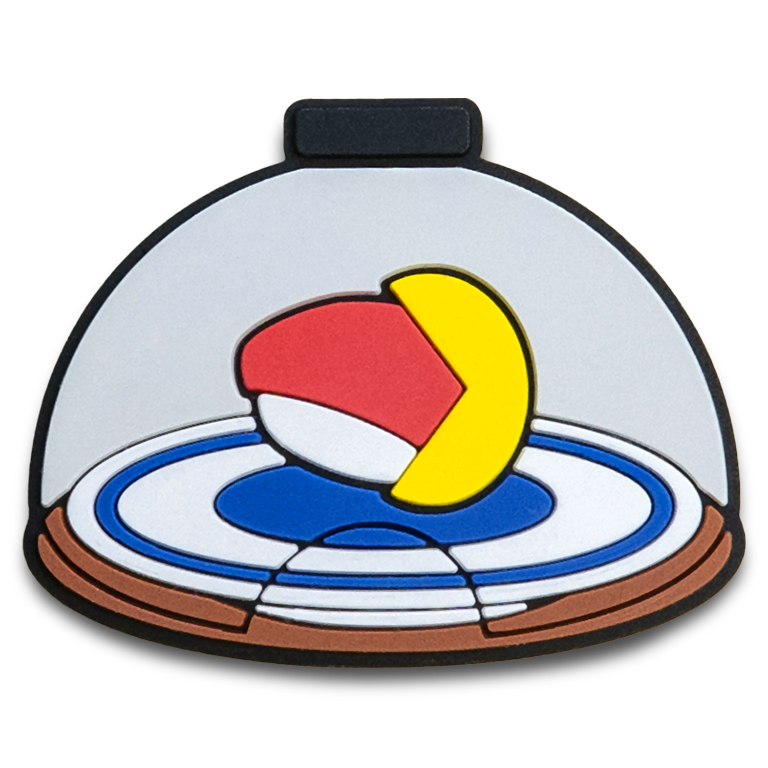 Back Side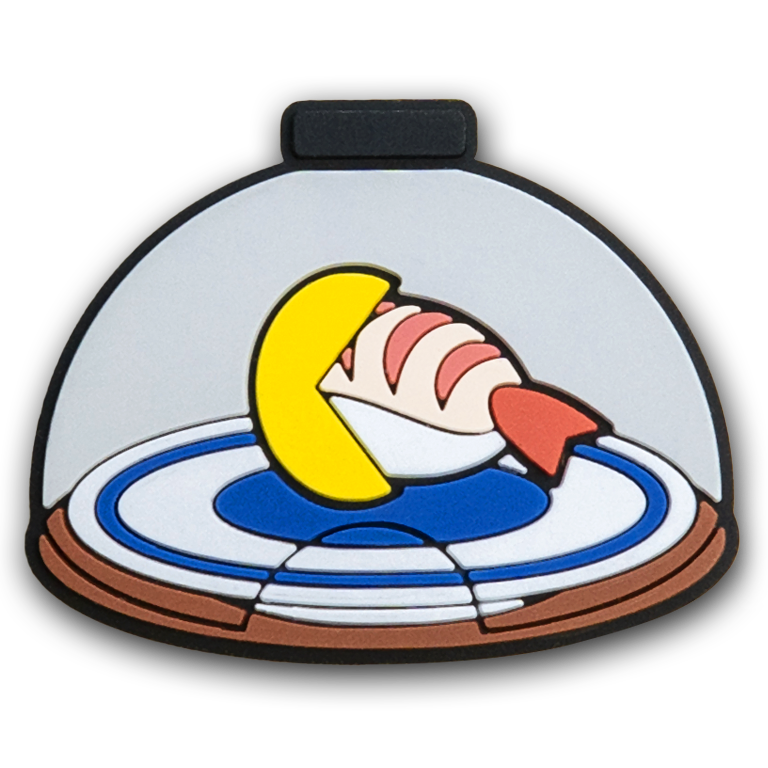 Back Side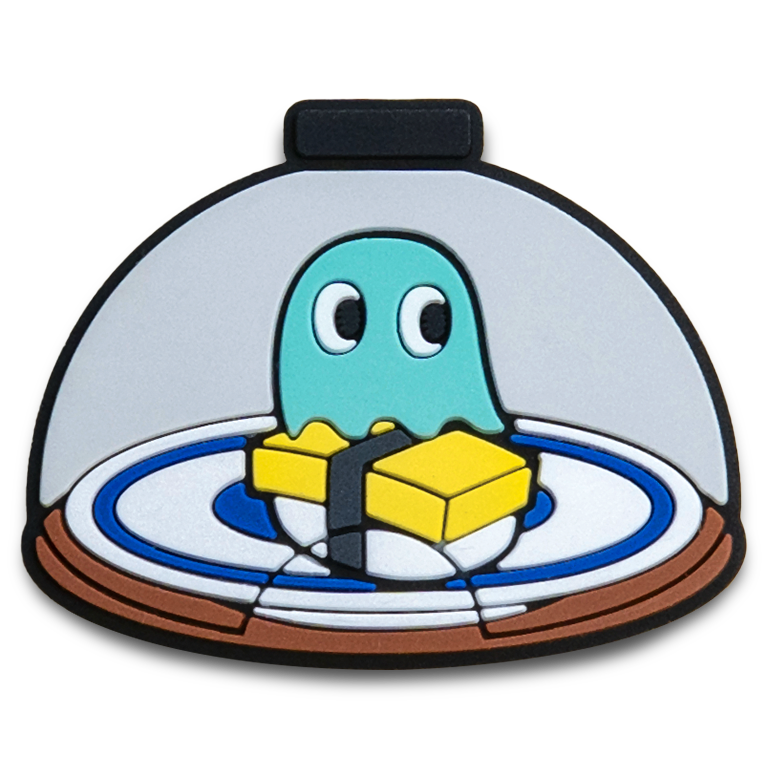 Back Side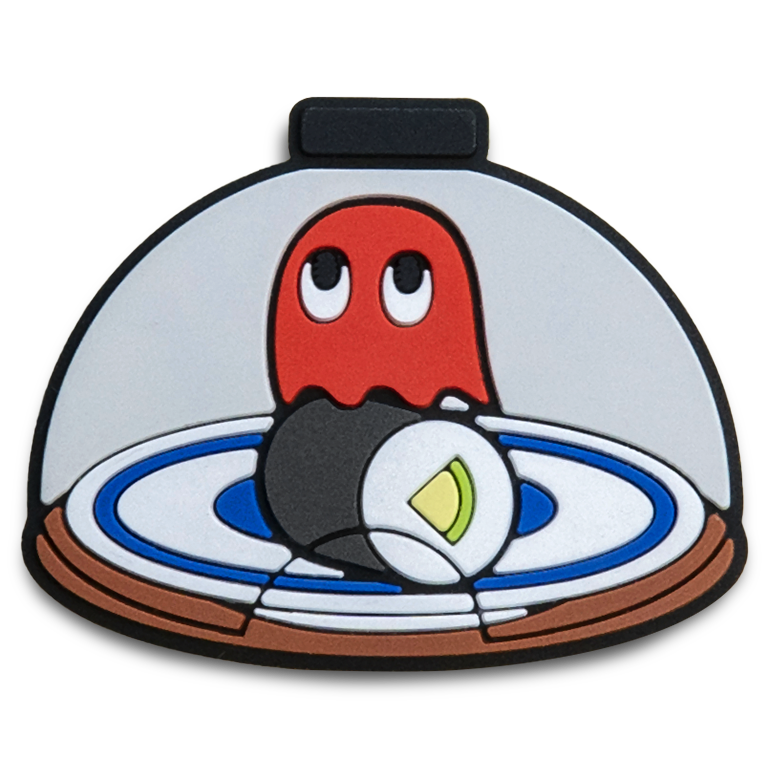 Back Side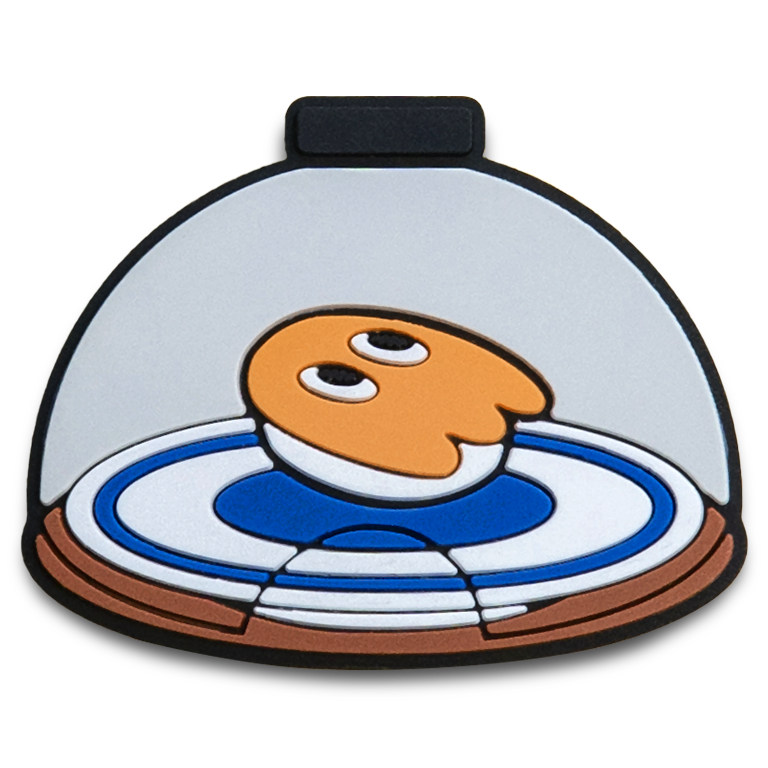 Back Side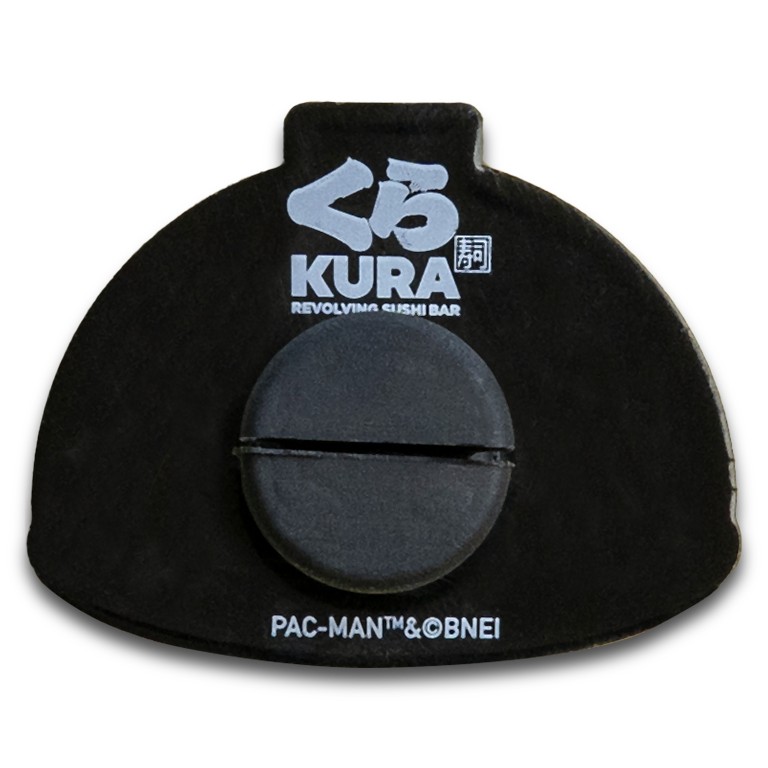 Back Side
---
Acrylic Sticker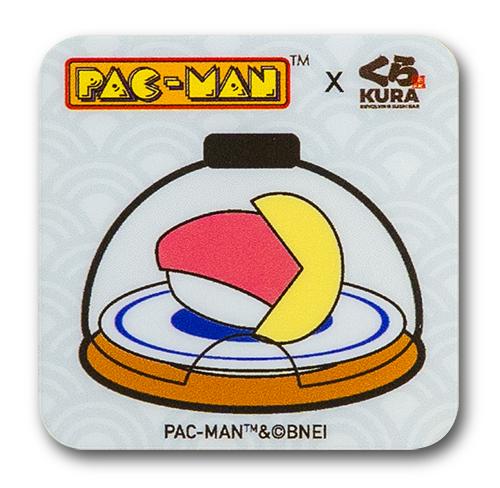 Giveaway Items
Kura Sushi Rewards Members will be eligible for PAC-MAN™ x Kura Sushi in-store giveaways!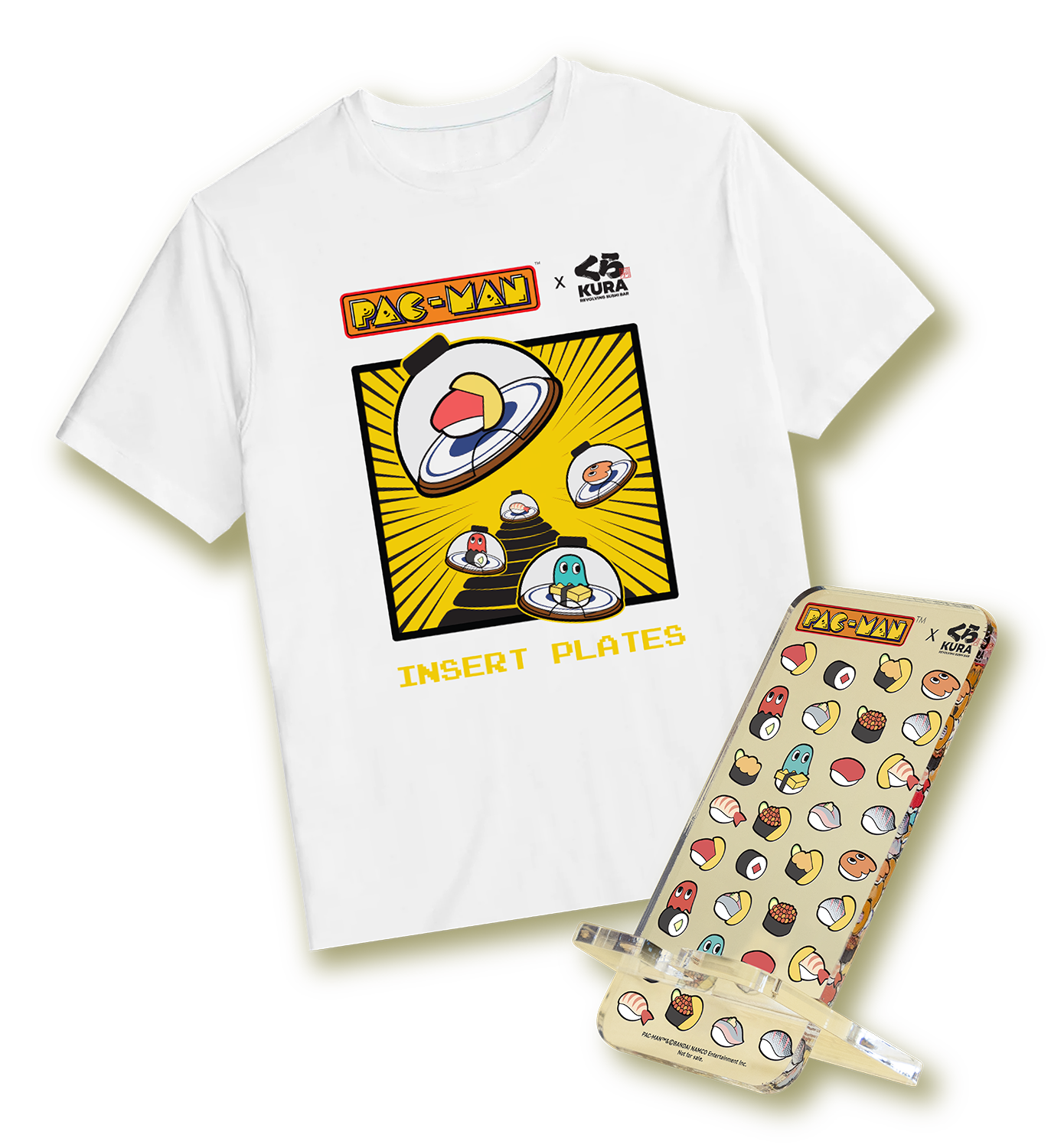 How To Receive
1. Become a Kura Sushi Rewards Member.
2. Dine in during the giveaway period.
3. Receive a single giveaway item for every $80 spent (excludes tax and tip).
*Must show Kura Sushi Rewards QR code to be eligible. Cannot combine receipts or redeem item with old receipts. Cannot redeem item at different locations. Not available for online or takeout orders. Must be redeemed at time of service. Receipts are not transferrable. Availability not guaranteed.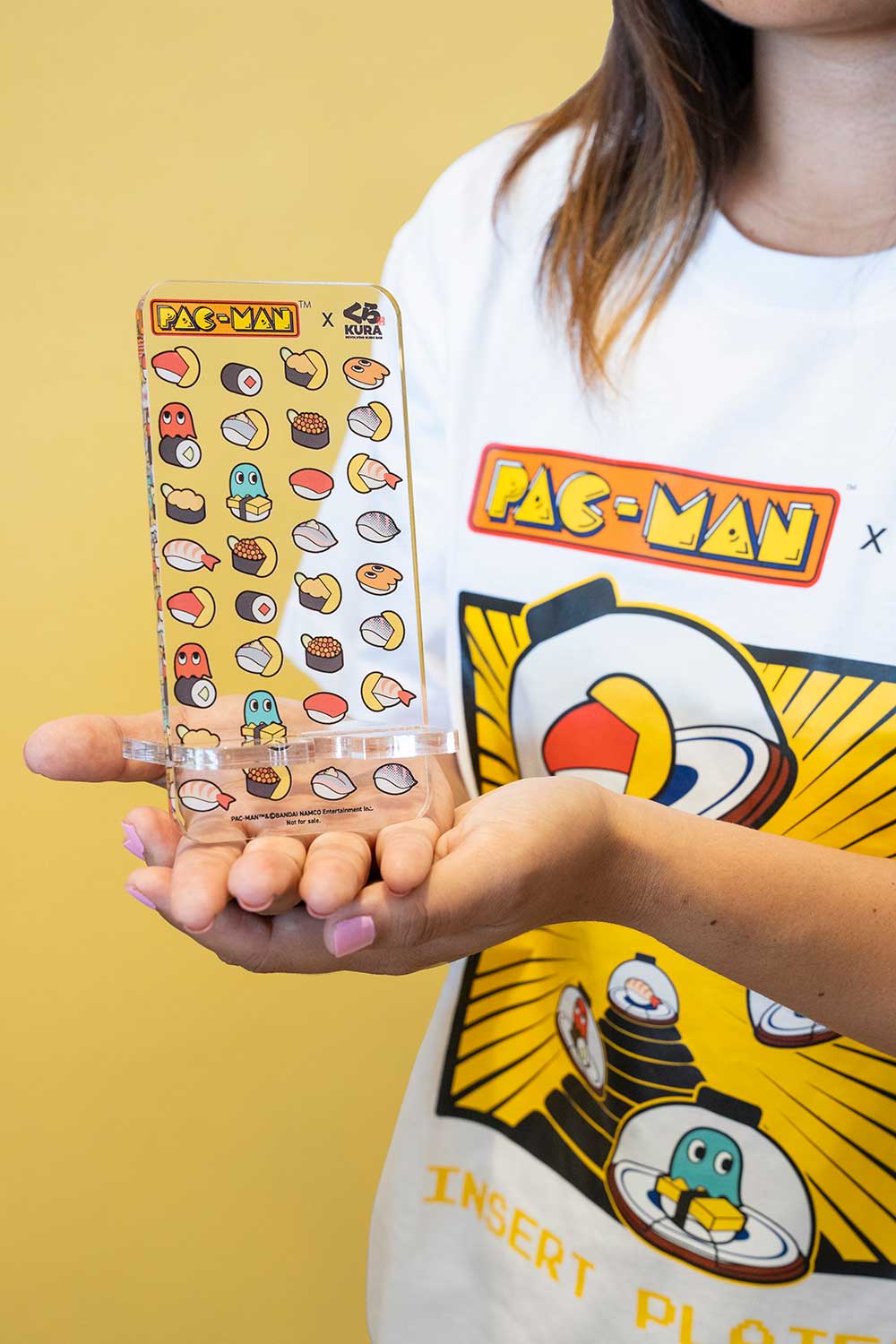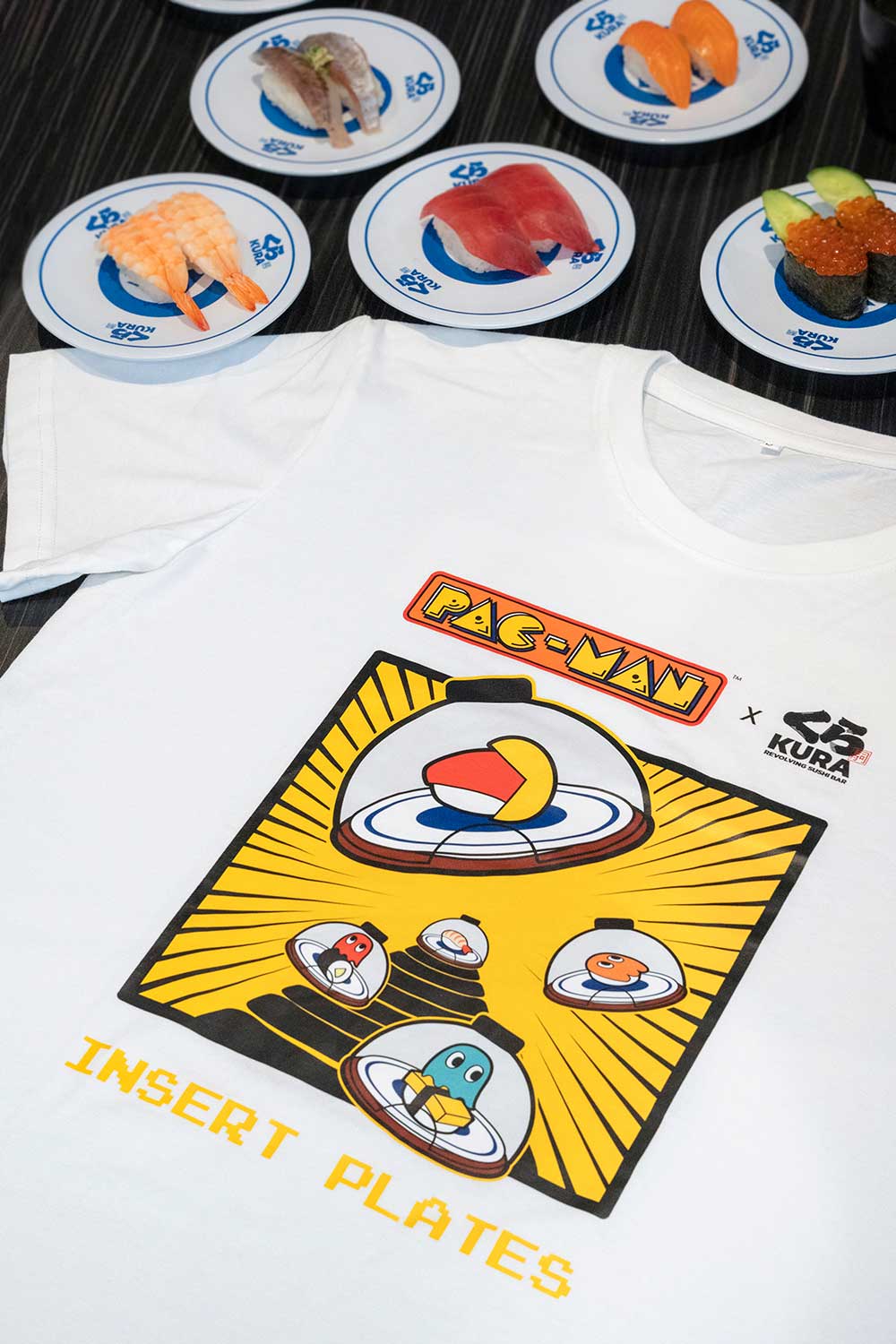 Kura Sushi App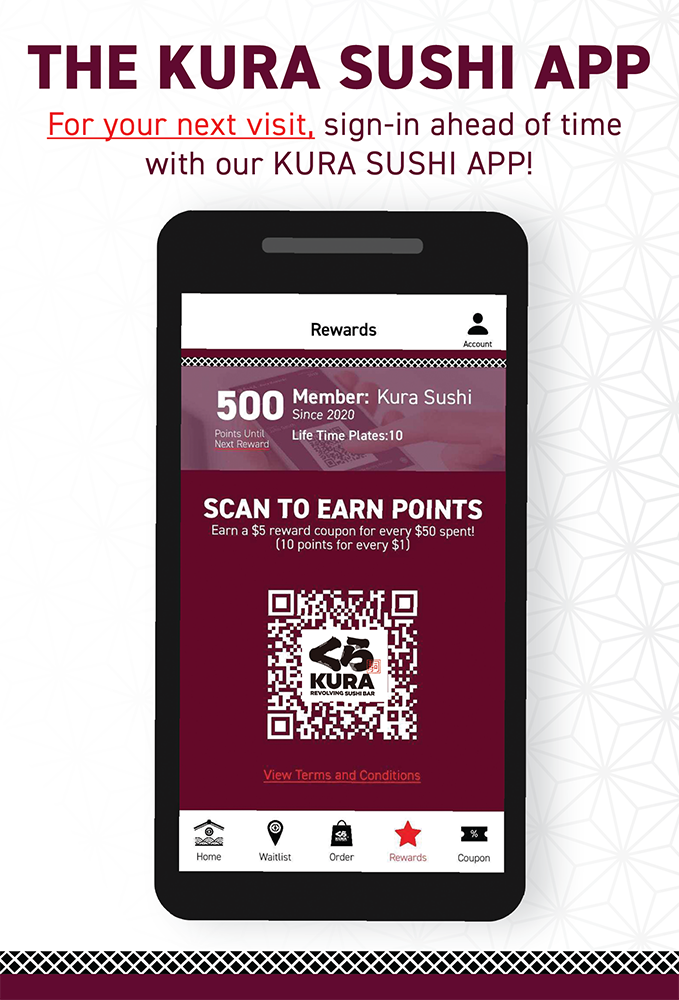 Earn Rewards
Earn $5 reward for every $50 spent (10 points for every $1).
Claim Coupons
View and easily access coupons from our exclusive emails and in-app promotions.
Join Waitlist
Text notifications, view live wait times and spot in line.
Order Online
Access our online ordering platform for pickup or delivery.