wasabi
Kura Sushi proudly serves imported wasabi that is carefully processed and manufactured in Japan specifically for our Kura brand. No additives here! Our wasabi is free of preservatives, colorings and amino acids, and is uniquely grated to leave the natural rough and gritty texture.
SPICE IT up!

Did you know wasabi...

Has anti-inflammatory properties
Can help with loss of fat
Can help with arthritis
Can help prevent leaky gut
Can help combat cancer cells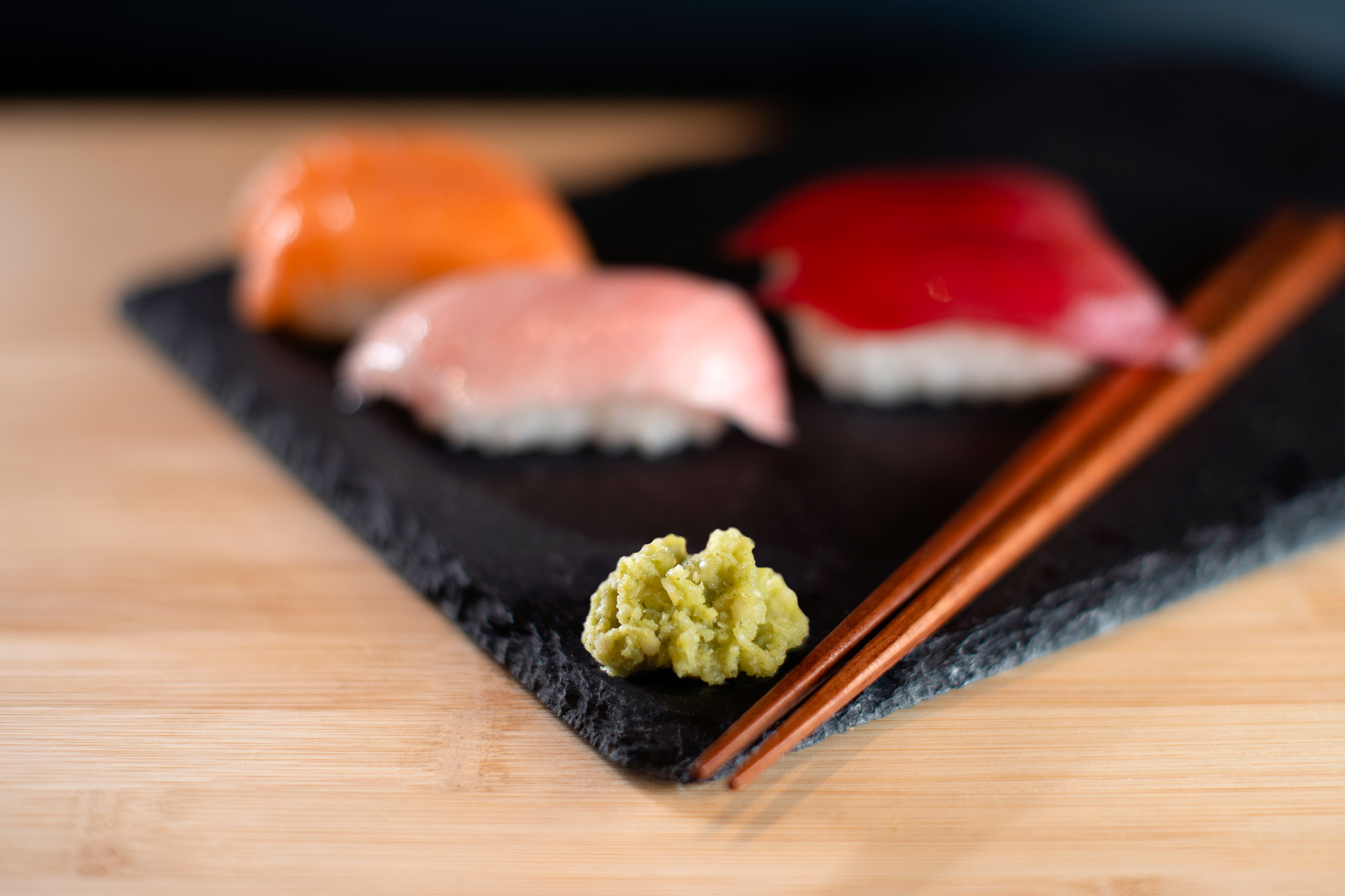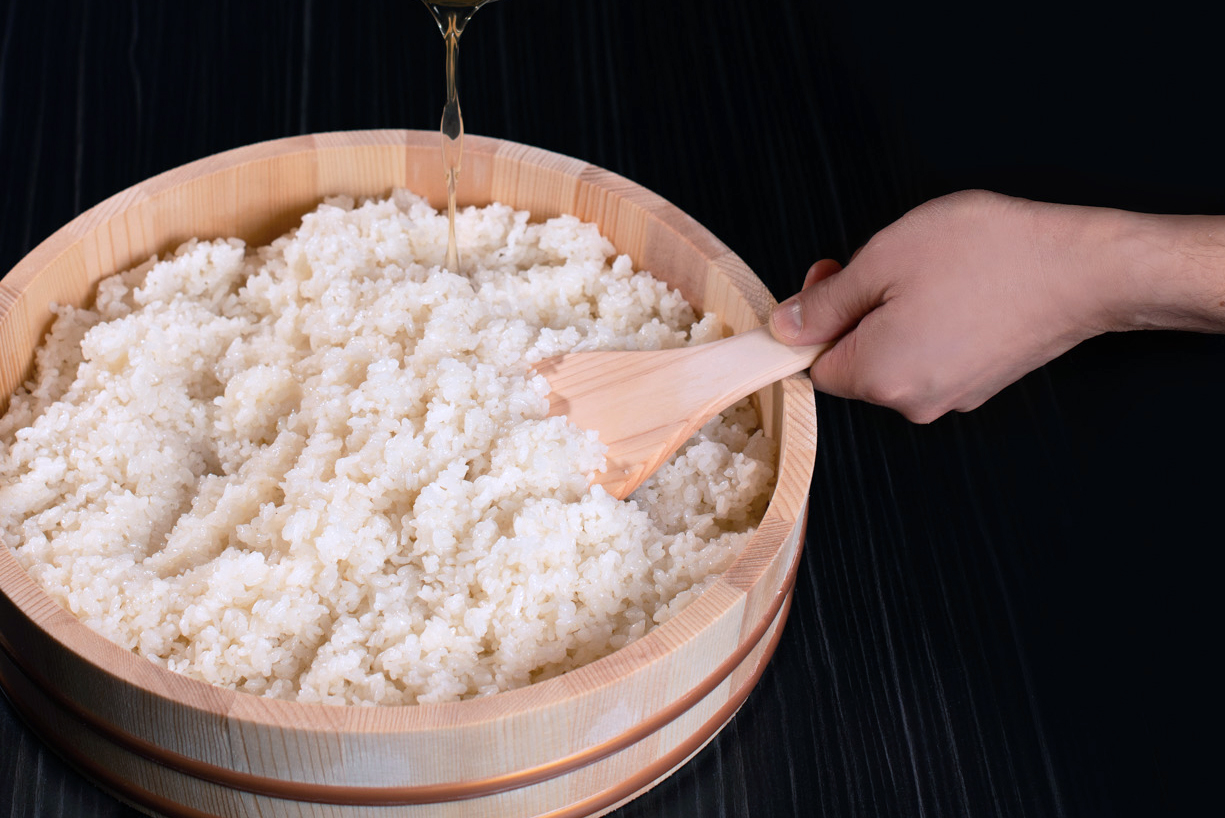 vinegar

Kura Sushi's original vinegar recipe makes our sushi rice one of a kind! Our specialty sushi rice is a blend of organic rice mixed with a seasoned vinegar recipe with premier ingredients that include red vinegar and kelp extract. The recipe is used at all of our locations in the U.S., Japan and Taiwan. The premium vinegar mix is manufactured and processed at our headquarters in Japan. The secret recipe changes minimally by season to adapt to the temperature and humidity changes.
RICE AND SHINE!

Did you know vinegar...

Can help lower blood sugar levels
Can help with digestion
Can help boost heart health
Can help lower cholesterol
Can help improve blood pressure
BROTH

Kura Sushi's broth is manufactured and sourced from Kyoto, Japan's food culture mecca. The broth is used for miso soup, udon and ramen noodle dishes and is made from scratch every day! The ingredients used to prepare the broth each day include water, kombu kelp, and our special blend of flakes from mackerel, sardine and bonito.
SOUP-ER BROTH-TASTIC!
Did you know that the ingredients in our broth...
Create a healthy flavorful soup base without overpowering the main ingredients
Kombu kelp adds amino acids to the broth and can help with muscle damage recovery
Bonito flakes can help increase circulation, lower blood pressure and boost cognition