Jujutsu Kaisen x Kura Sushi Bikkura Pon Collaboration is NOW AVAILABLE at all Kura Revolving Sushi Bar locations!
For a limited time, enjoy all new prizes, in-store giveaways, and character décor. Get them while supplies last!
---
Bikkura Pon Prizes
Kura Revolving Sushi Bar guests receive a FREE randomized Jujutsu Kaisen x Kura Sushi Bikkura Pon prize for every 15 sushi plates that feature Itadori Yuji, Megumi Fushiguro, Nobara Kugisaki, and/or Satoru Gojo.
The prize collection is also available for individual purchase in-store and online.
Bubble Magnets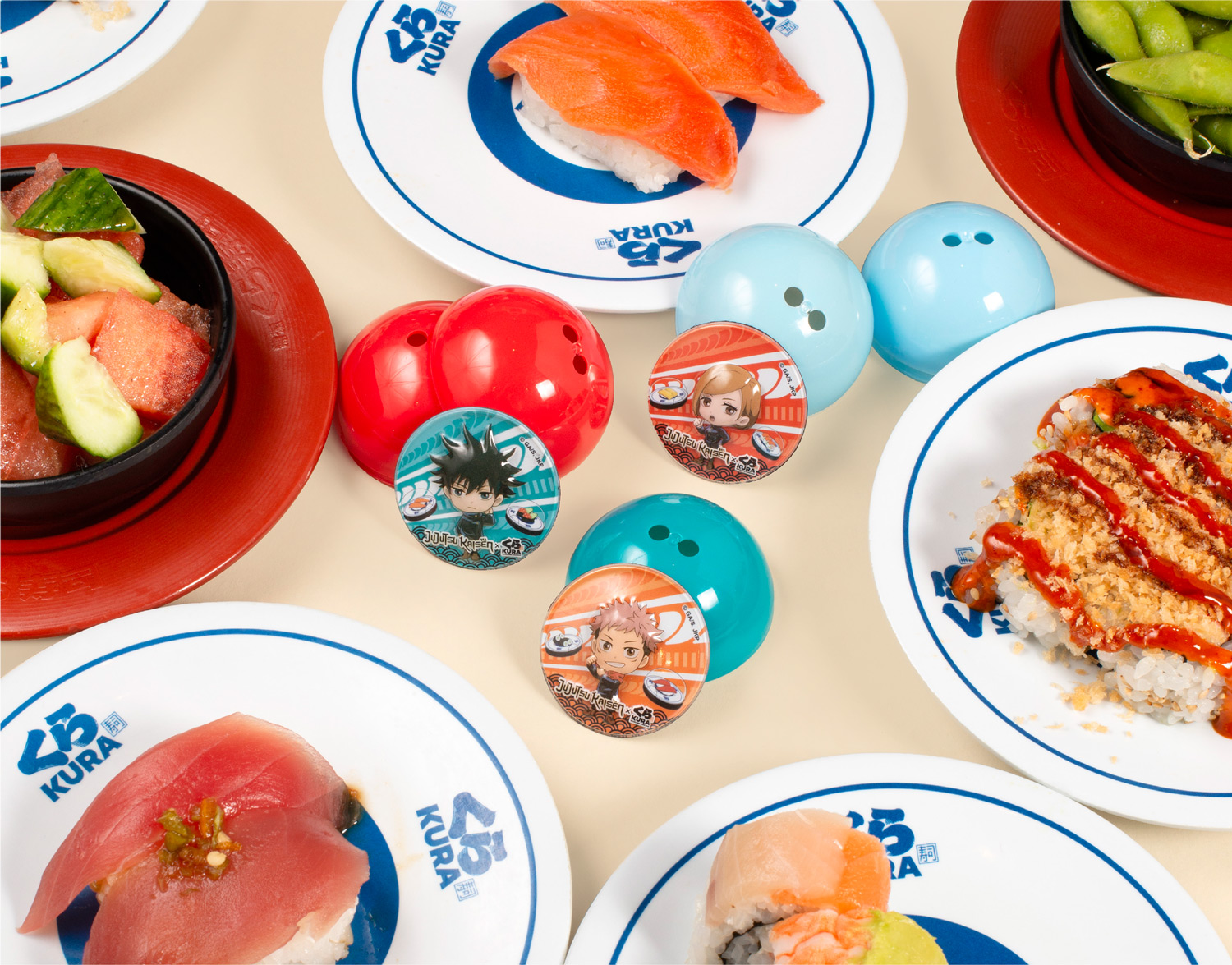 Rubber Bottle Holders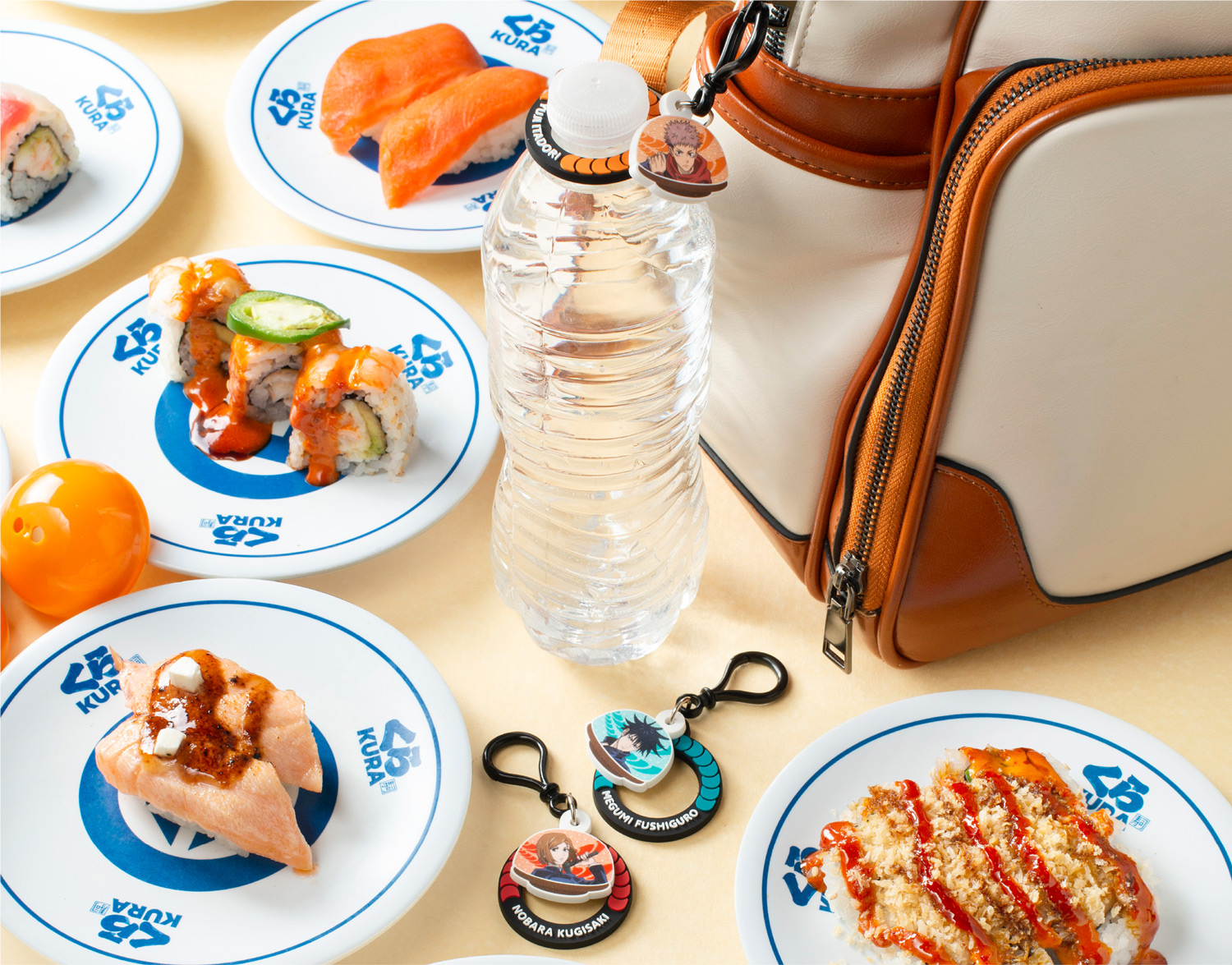 Figurines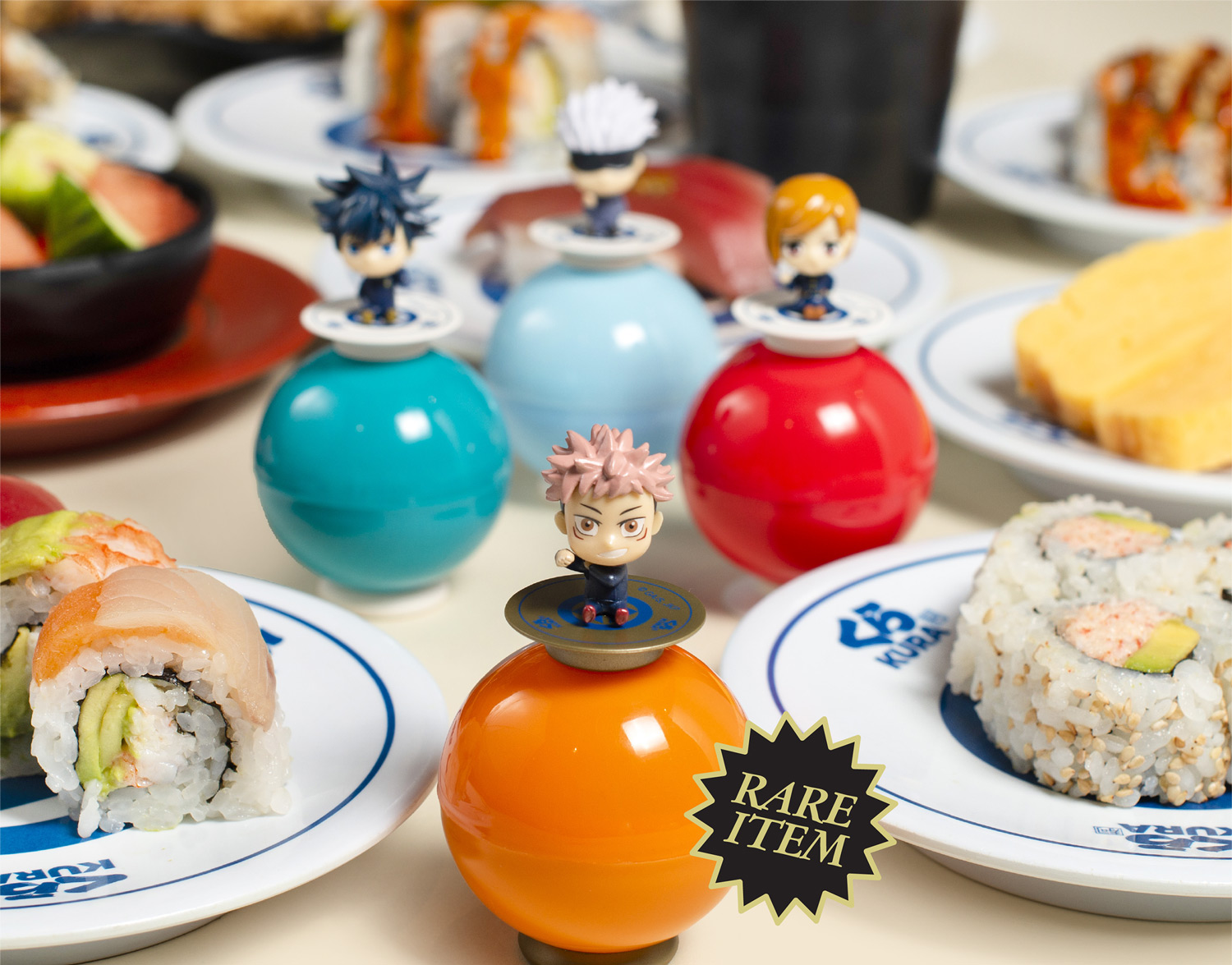 ---
In-Store Giveaway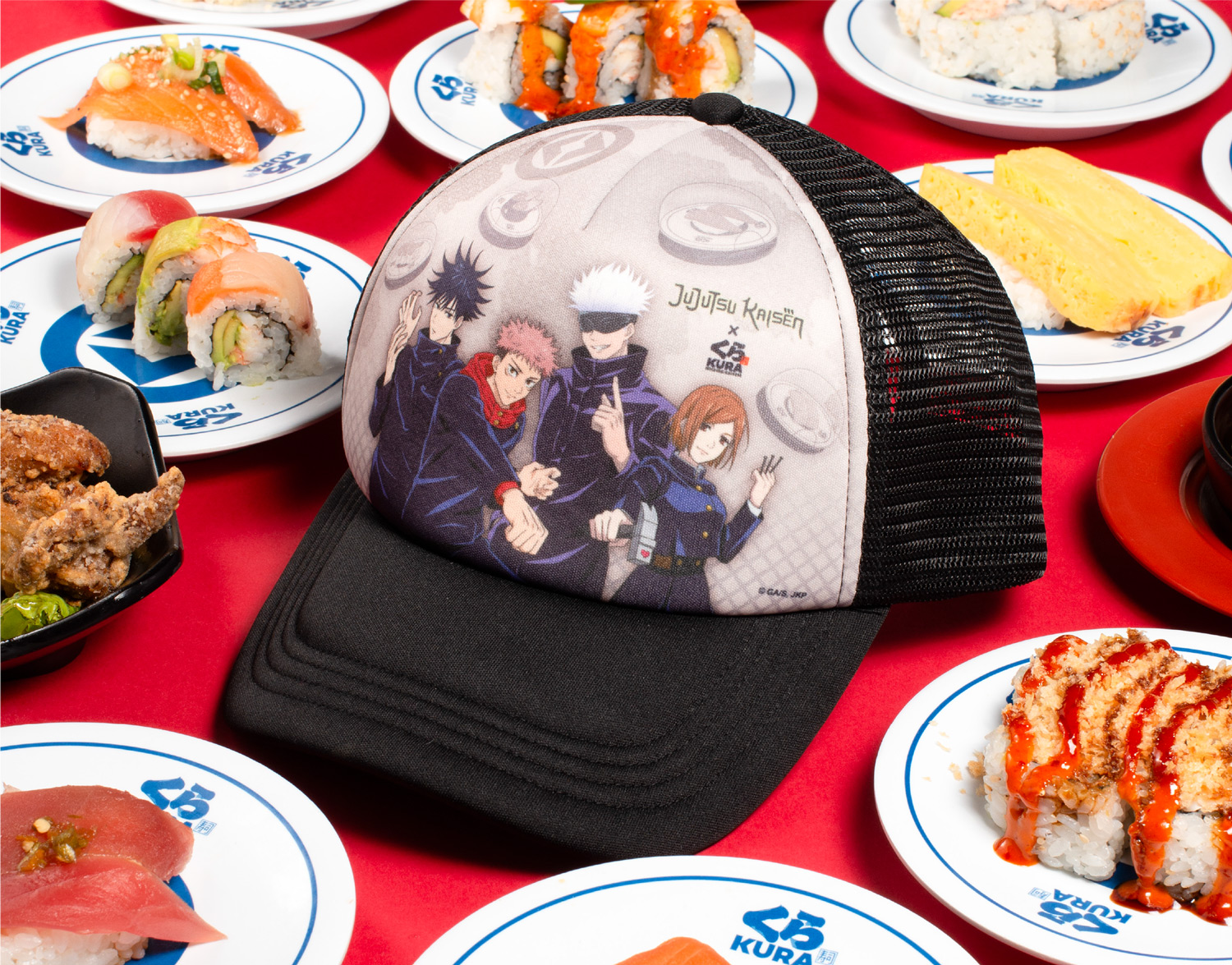 How To Receive
1. Become a Kura Sushi Rewards Member.
2. Dine in during the giveaway period.
3. Show a server your Kura Sushi Rewards QR code and receipt to receive a single giveaway item for every $70 spent (before tax, tip & coupon).*
*Must show Kura Sushi Rewards QR code to be eligible. Cannot combine receipts or redeem item with old receipts. Cannot redeem item at different locations. Not available for online or takeout orders. Must be redeemed at time of service. Receipts are not transferrable. Availability not guaranteed.
---