Bikkura Pon Prizes
Exclusively at Kura Revolving Sushi Bar restaurants, the Demon Slayer x Kura Sushi Bikkura Pon prize collection will include rubber keychains, can badges and lanyards.
Kura Revolving Sushi Bar guests will receive a randomized Demon Slayer x Kura Sushi Bikkura Pon prize for every 15 sushi plates.
This prize collection will also be available for individual purchase in-store and online at order.kurasushi.com. Prizes may differ by location and will be available while supplies last.
---
Rubber Keychains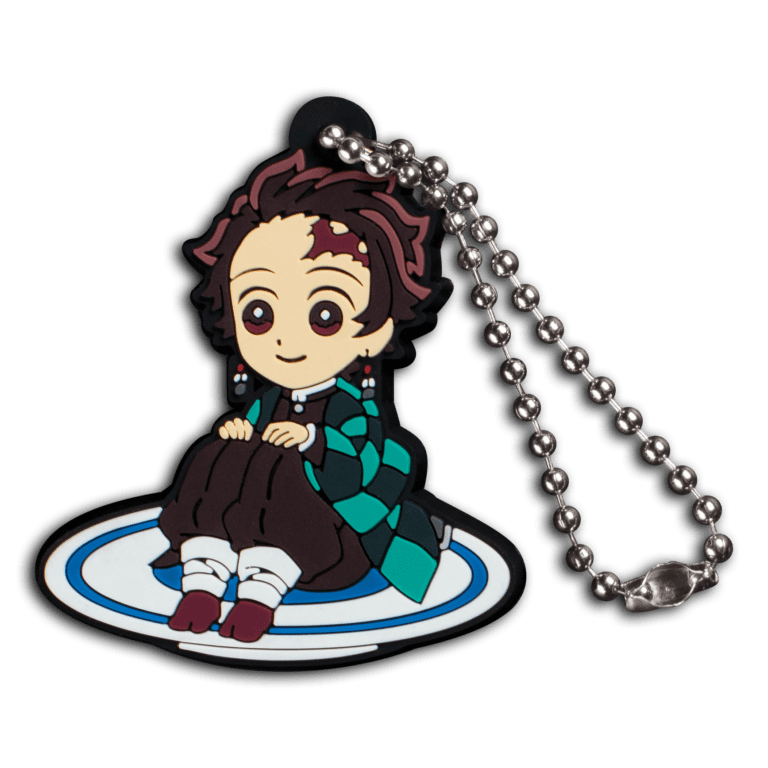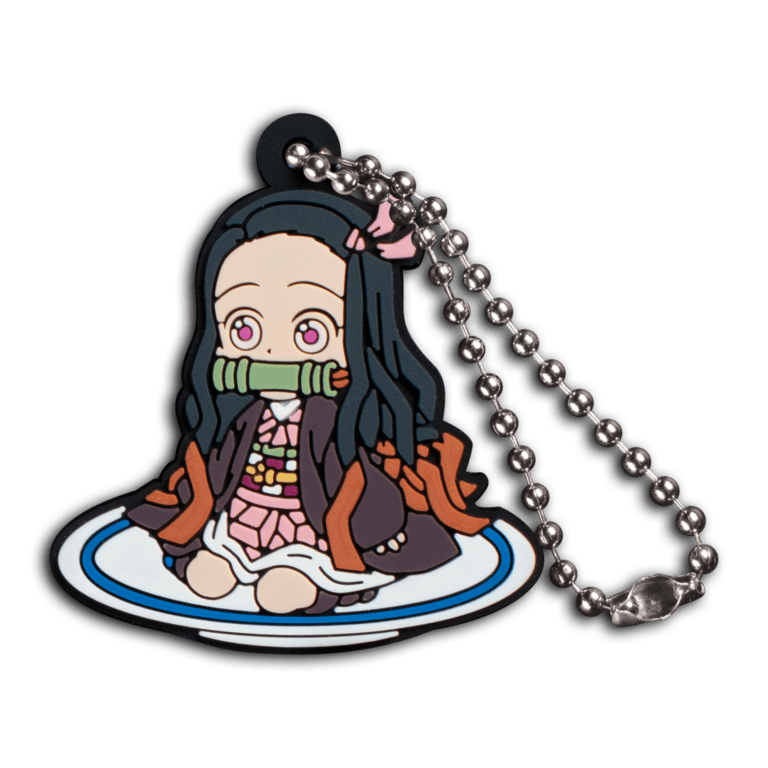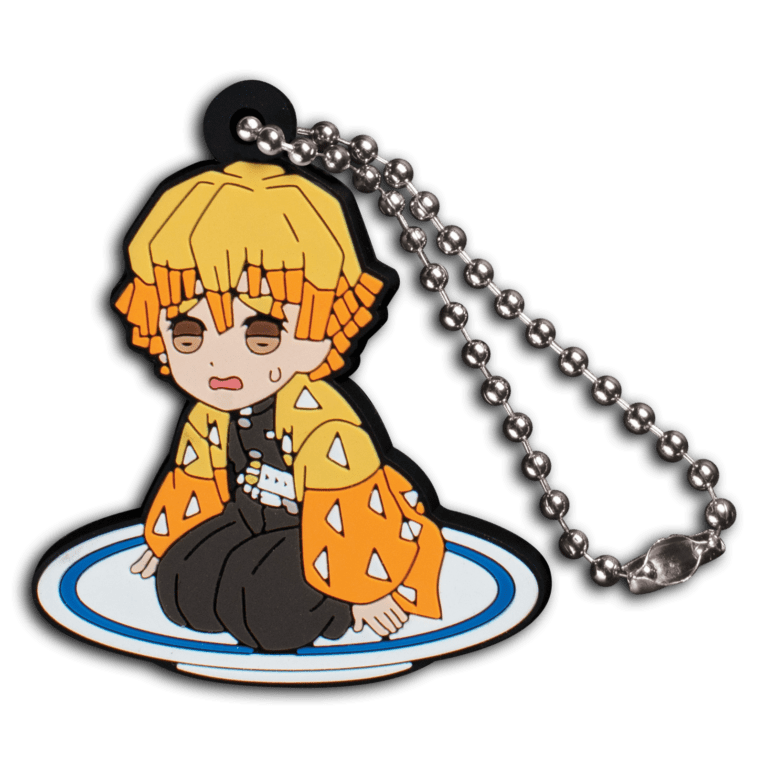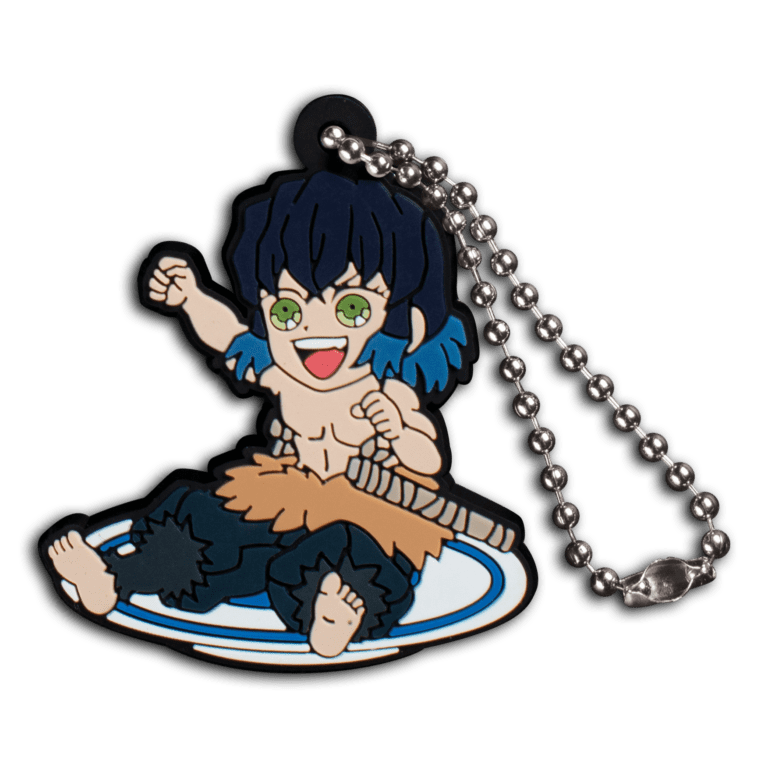 ---
Can Badges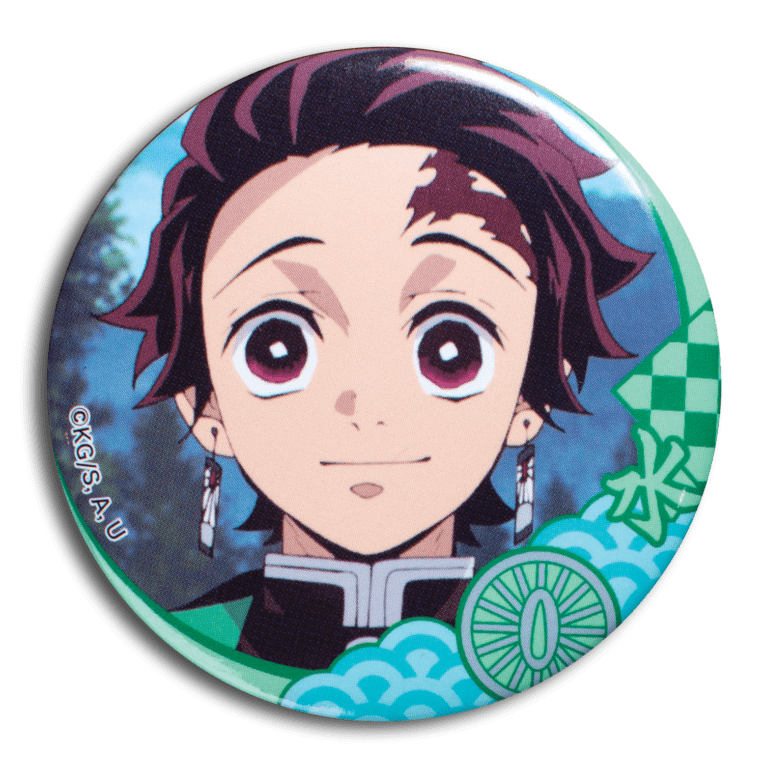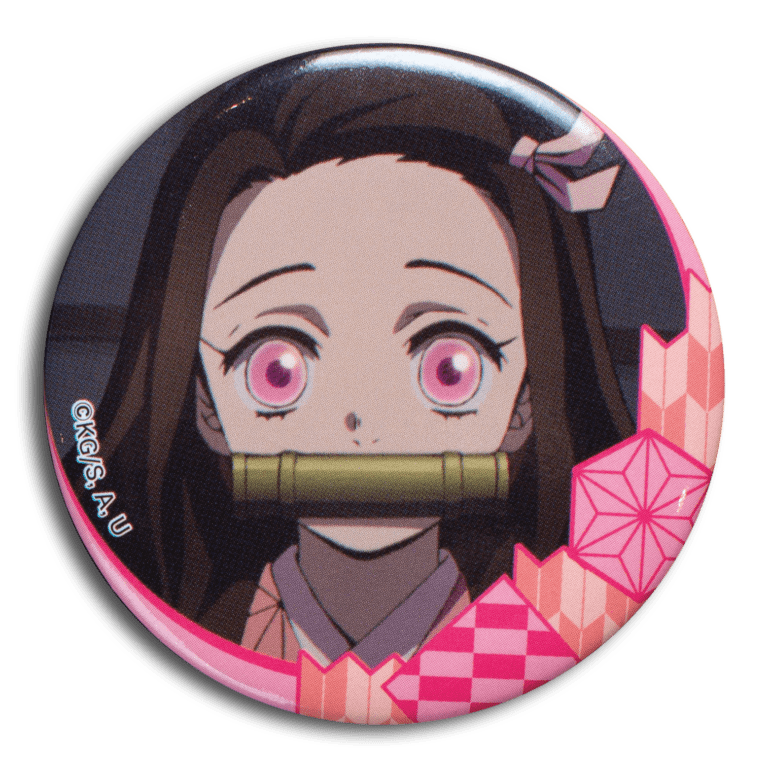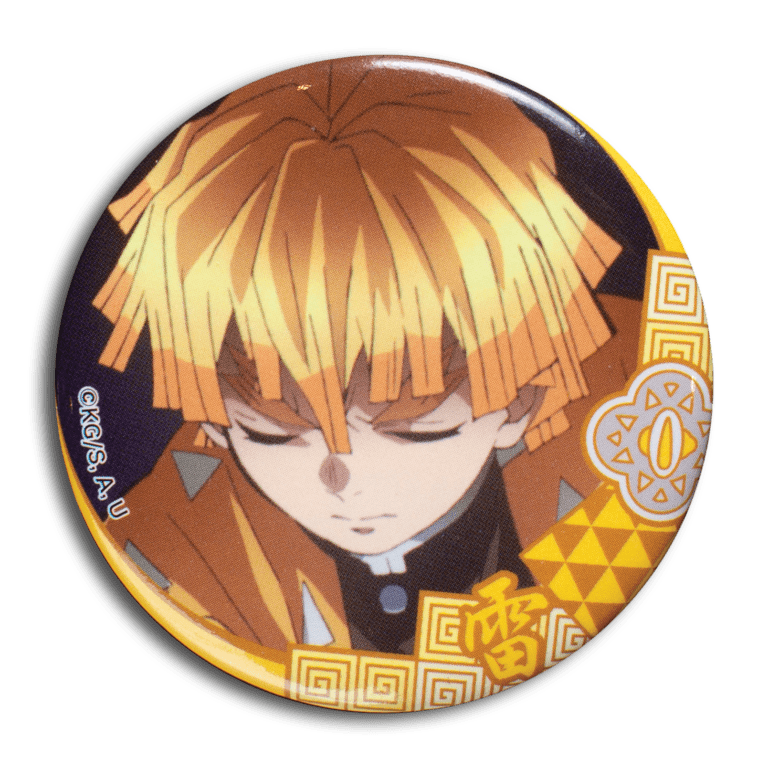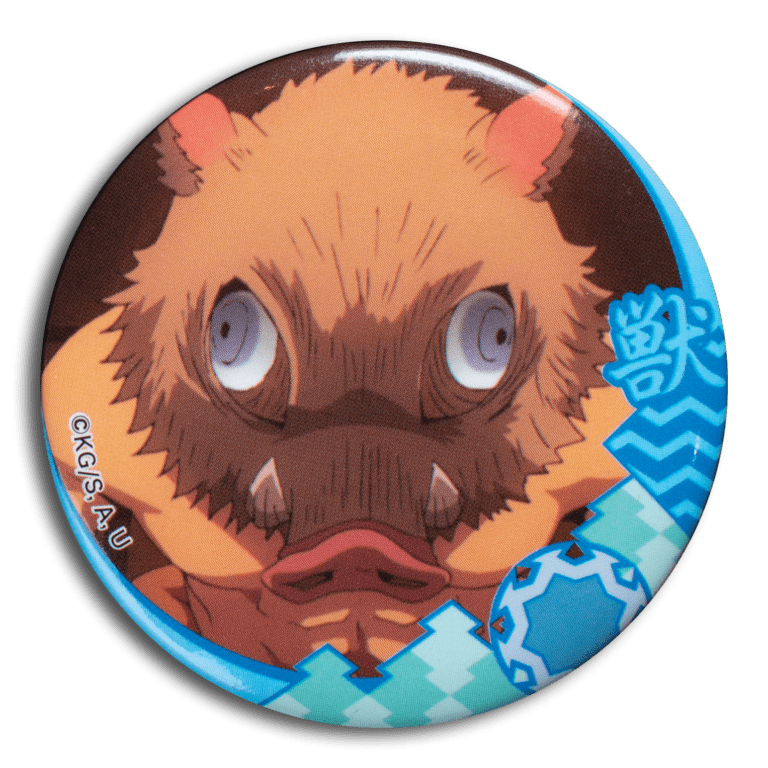 ---
Lanyards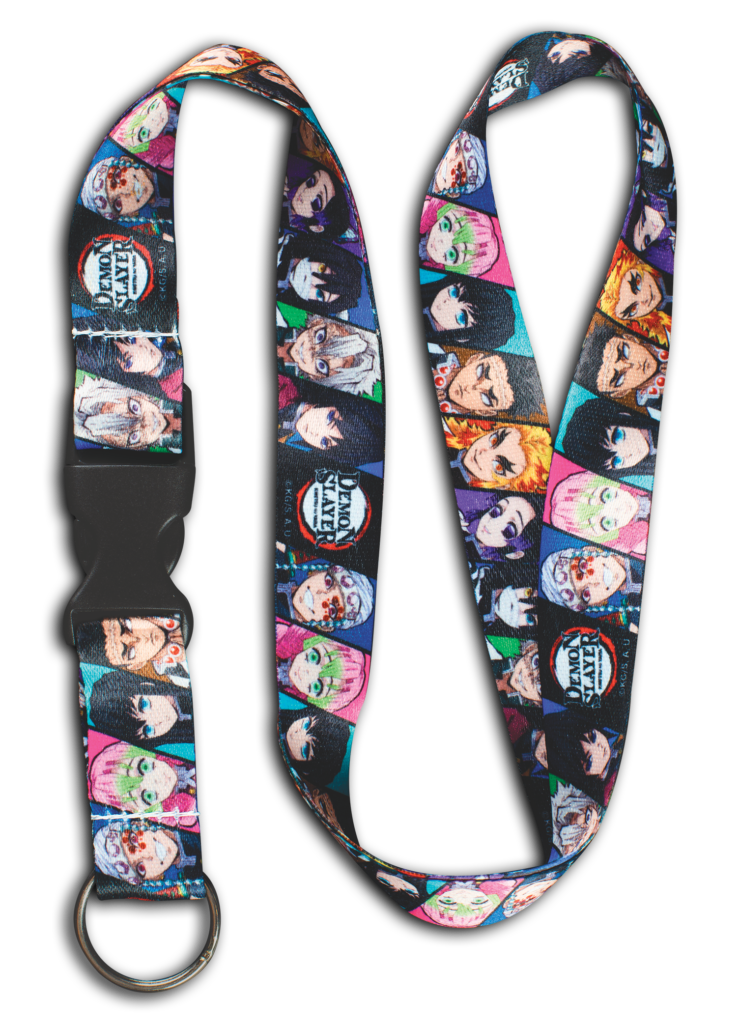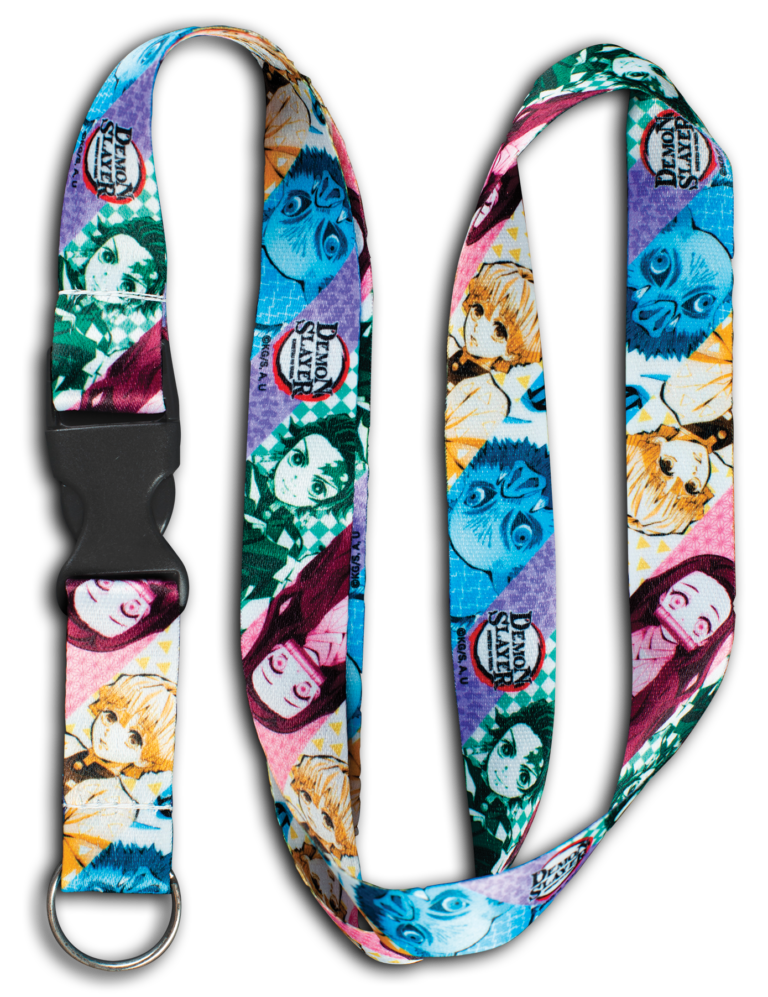 Giveaway Prize Series
Kura Sushi Rewards Members will be eligible for multiple in-store Demon Slayer x Kura Sushi merchandise giveaways during August!
How To Receive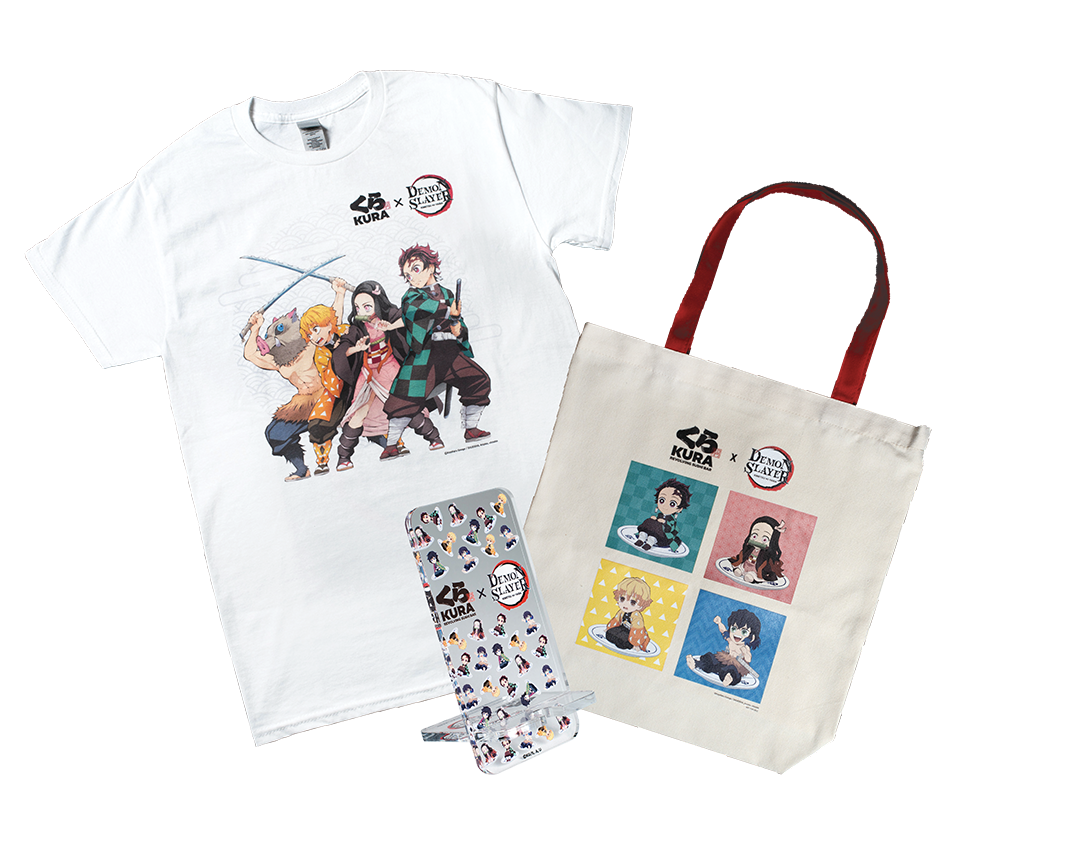 1. Become a Kura Sushi Rewards Member
2. Dine in during the giveaway period
3. Receive a single giveaway item for every $100 spent (excludes tax and tip)
*Must show Kura Sushi Rewards QR code to be eligible.
*Cannot combine receipts or redeem item with old receipts.
*Cannot redeem item at different locations.
*Not available for online or takeout orders.
*Must be redeemed at time of service.
*Receipts are not transferrable.
*Limited number of giveaways available per day.
*Number of giveaways may vary by location.
*Availability not guaranteed
August Giveaway Items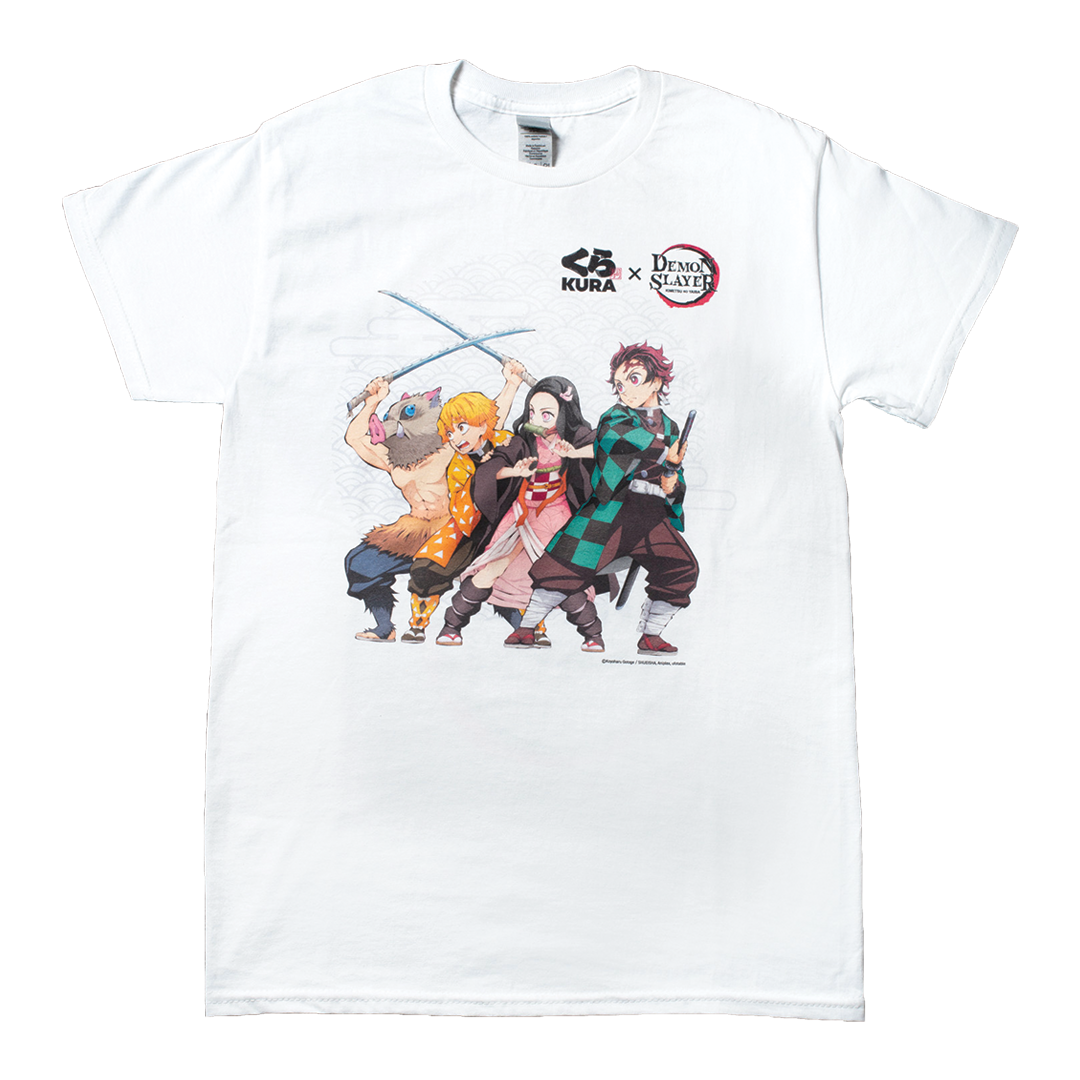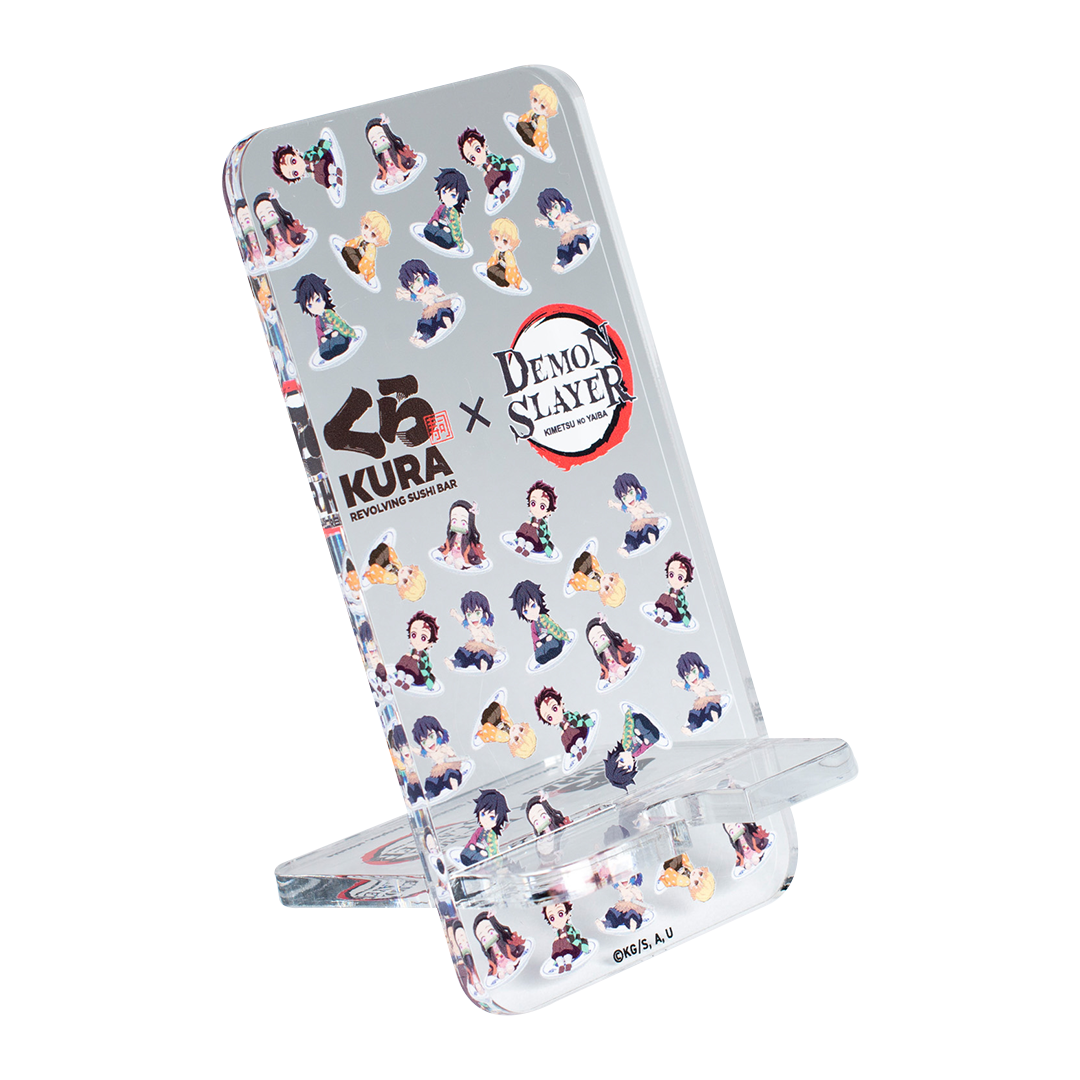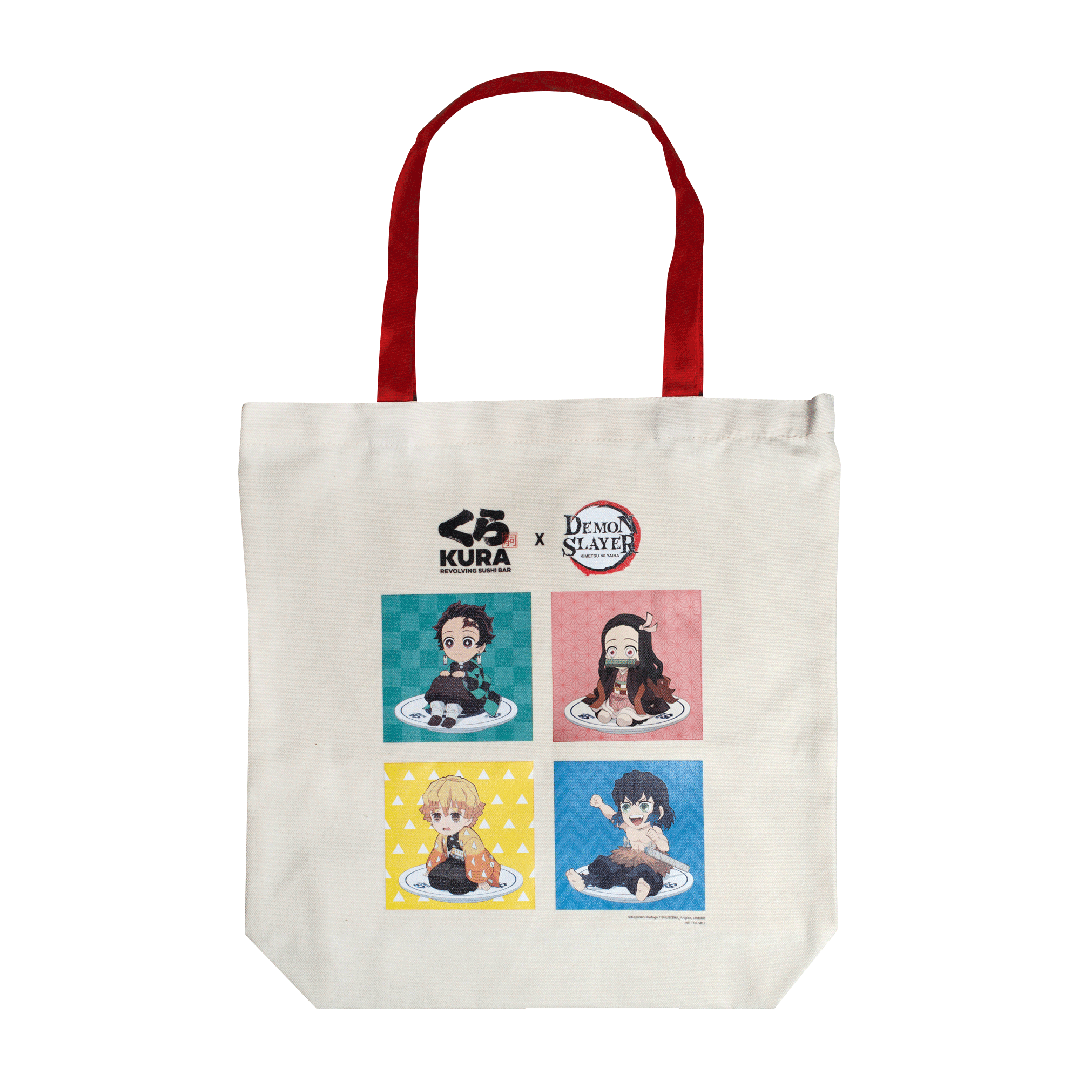 August - 18-20
Tote Bag
Kura Sushi App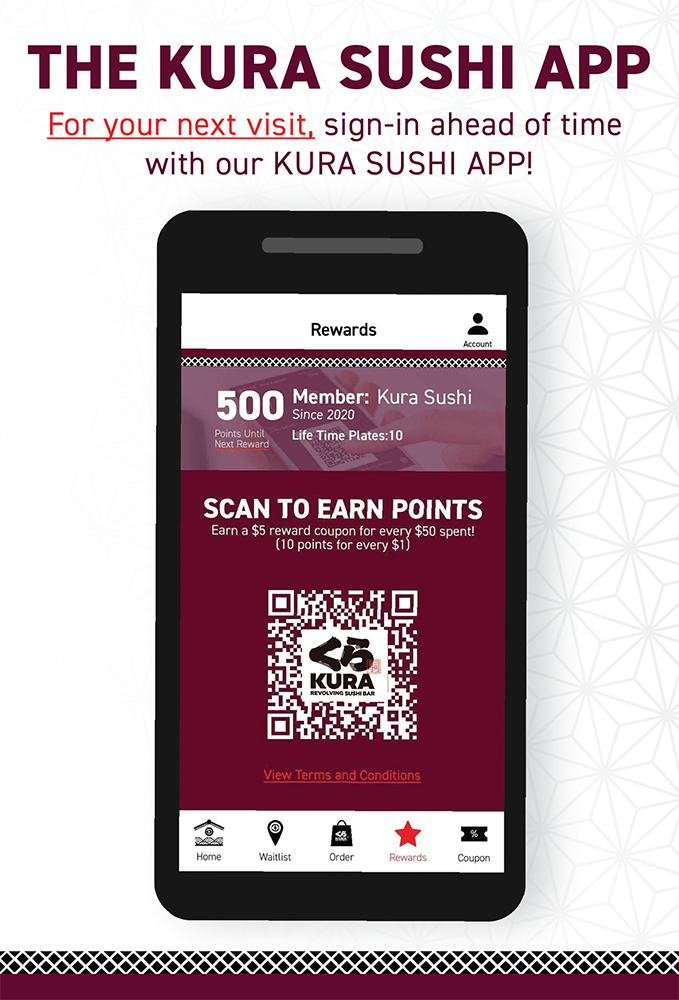 Earn Rewards
Earn $5 reward for every $50 spent (10 points for every $1).
Claim Coupons
View and easily access coupons from our exclusive emails and in-app promotions.
Join Waitlist
Text notifications, view live wait times and spot in line.
Order Online
Access our online ordering platform for pickup or delivery.